V English Song Contest
The event which we all had been anticipating at least since December began is already over. There have been tears of joy, tears of genuine sadness, unplugged keyboards, broken strings, hurt feelings, undervalued performances, mispronounced words, just and unjust verdicts. But certainly, every single person who had the chance to see the 5th English Song Contest had a tremendously good time seeing our colleagues and classmates singing, strumming, shredding , dancing, brandishing their spears, doing all sorts of crazy follies in order to amuse, shock, bewilder, expose their skills, or simply because they felt like engaging in something extraordinary. I dare to say that no two performances were similar – the abundance of form, the variety of content, the diversity of themes ensured that our annual anticipation for, pardon my impudence, the biggest event organized in our school was not purposeless. Because we all had a jolly good time, didn't we?
Of course, there had to be winners and there had to be losers, as it is impossible to remove rivalry from the ESC. However, I sincerely doubt that victory was the one and only incentive to participate – it was easy to observe that the majority of contestants simply wanted to have fun and participated merely for the sake of it. One could not help but smile seeing all those amazing follies, some of which were almost professional and some rather amateurish. Yet, you could sense the healthy spirit of competition, the very positive atmosphere around the event, and I think that these are the things that contribute mostly to the magnificence of the English Song Contest. And magnificent it certainly was!
As always, a modicum of technical troubles was unavoidable. The event was scheduled for 9.00 in the morning and, fortunately or unfortunately, it had to be slightly delayed. One has to be aware of the fact that since the ESC took place during a normal school day, any delay instantly sparked hopes for coming at least a few minutes late for the next lesson. Those who thought like this were probably not aware that the event was followed by a dinner brake, poor fellows. Anyway, after a small setback the ESC took off and the first band was soon on stage.
The joyful clamour and chatter immediately ceased and the bored audience hungry for a performance made a brief break from gossiping as into sight came a modest band with an enigmatic name 'The Hedgehogs'. It consisted of three people. One of them was wielding a flute and the remaining two were standing unarmed. To our surprise, no backing track was played and they sang solely with the power of human vocal chords. They surely did manage to capture our attention and subdue the initial chaos, not only with an excellent choice of a tune that everybody knew (Sweet dreams) but also with the unique idea to sing both the melody line and the lyrics. The audience observed the spectacle in genuine amusement, bewitched by the sonorous humming; only occasionally exchanging nods of approval with one another. Certainly this year's ESC was promising as ever!
Then came another band with an obnoxiously long name who also attempted to take the a cappella approach. The eleven people dressed in black tried to clap, stamp and knock harmoniously and they soon discovered that it is verging on impossible for a group of eleven to do so for almost four minutes without becoming terribly desynchronised. Well, I bet they had a good time at least. Then we saw a band, or should I rather say a dazzling boysband, with a striking name 'Sawero's Guys'. Funny, there was a member of the jury with the name Sawera; a coincidence? Let's hope so. Anyway, it is hard to describe their performance without resorting to hashtags. They were so #swag, so #yolo, their #style was so intimidating that every male spectator must have been driven into complexes. A thing that struck me was the fact that they all had #fullcaps and #sunglasses (indoors!), for which I see two possible explanations. Either they were blind and I am making a terrible gaffe right now or they didn't want to have their eyes hurt due to one another's sparking, shining #awesomeness. They sang a particularly curious song about a beautiful girl; the lyrical subject attempted to describe the said female 'without being disrespectful' and finally, from all the beautiful adjectives that came into his head chose the dazzling, utterly romantic 'sexy bitch'. Well...
After Sawero's Guys, it was time for Karolina Ośródka who sang a song by Adele and then there came another enigmatic one-direction-like band NIMFECI, which must have been an acronym for something extremely witty although indecipherable. However, their performances were, again pardon my impudence, overshadowed by a certain duo who had already won our hearts the previous year with their cute and lovely mispronunciations of words such as magical, beautiful, miracle, transformed into magicool, beautifool, miracool, respectively. This time they certainly outdid themselves and by no means am I exaggerating. Of course, the duo I am speaking about is the amazing Michael Szkibiel and Adam Stachowski; two seemingly indistinctive guys with impressive academic achievements who had decided to conquer the field of music for a change. The song of their choice was a self-made parody of Bohemian Rhapsody. Their version was called Thirteenth Rhapsody and the lyrics described a mere finalist who has always wanted to be a laureate. From the observations of the audience I can rightfully say that it was one of the most engaging performances of the whole English Song Contest. It began quite modestly – Michael and Adam dressed in ordinary school uniforms and armed with flashlights (something that is even right now puzzling me and probably will  till the end of my days) came on stage and began singing in their deep, low voices. After a few verses the backing track went dead. They kept their cool, however, and continued a cappella, eventually arriving at the point when they tore off their crimson uniforms and exposed casual t-shirts underneath in an act of desperate rebellion. The audience awarded the act of such courage with a round of enthusiastic applause; the triumphant smile of Michael told us everything – they had nailed it.
But we didn't even have the time to recuperate – after this amazing performance there was another one which was extremely different yet even more amazing. A girl, Olga, whom I believe to be the youngest contestant of the whole competition timidly appeared in front of the audience and sang straight from her little heart. The joyful chatter remaining after Michael and Adam's performance ceased in an instant after she had sung the very first notes of her song. I am quite certain that at no other point of the whole competition had the audience been so quiet, so wordless and speechless as during this unbelievable performance. No other soloist managed to repeat her vocal excellence, to measure up to the clarity of her voice. Olga has proven to us all that age is irrelevant and a rather silly excuse.
But apparently Adam Stachowski is not a person who gives up easily. He soon attempted to conquer our hearts once more, in a song that was understood by precisely half of the audition (the male half to be exact). He sang a song 'What would AP Xin Zhao do', which is a beautiful speculation about the outcome of buying Ability Power items for a champion Xin Zhao of the computer game League of Legends. Many people got the joke (as Xin Zhao is not an AP champion, those items are almost of no use for him), but just as many stood there bewildered with their mouths open. Those who don't play League of Legends must have had hard time deciphering the sense of the song and those who do play the game must have had the time of their lives watching Adam brandishing his deadly spear (a key attribute of Xin Zhao) like a madman; but this only added to the undeniable comicality of his performance. I wonder how many people, influenced by Adam's wild speculations, will actually try to buy AP items for this champion, surely humming this cheerful tune throughout their entire game.
Then we had the chance to witness another two unusual performances by Second Direction and No Name, singing Cheri, Cheri Lady and Money, Money, Money, respectively. Both of them involved singing flavoured with intricate choreography and a lot of dancing and moving. They were very fun to watch, a bit less fun to listen (o pardon my indecency), but anyway well-done. The first performance ended with the audience showering the stage with red roses. I am deeply convinced; however, that this might have been something previously planned rather than an act of faithful and devoted fans. The second team had some trouble with picking up the banknotes they had scattered on the stage, but, you know, even having excessive amounts of cash can be troublesome sometimes. Both bands had matching costumes expressing the spirit of their songs, although in the terms of singing it has to be said that No Name came out slightly better (plus, they had a saxophone solo. Try to beat that, Second Direction).
Then we had a modicum of soloist and after their amazing performances came the time for guitarists. Their shows were more professional as they required more or less proficiency with the instrument. The one-man-band guy, J. Chmielewski, whom we could see singing, strumming and drumming  during this year's ESC, sang a touching song by Stone Sour (as always, he got undervalued by the jury, who seem to be almost purposefully ignoring his dedication the second year in a row), we could hear a Muppet-show-inspired song by Sebastian Roy and Mateusz Kruszyna and many other songs, the most extraordinary of which was a guitar cover of Daft Punk's 'Get Lucky' .But, to be honest, this was merely a starter before the main course – the bands.
There was one particular band who, during their five minutes, sang more songs than everyone else combined. I mean, of course, Krzysieks with Przeme and Mare, who played and sang an unbelievable number of songs using only the four most basic guitar chords. One of them played the keyboard, another dealt with the acoustic guitar and still another took care of the lead electric guitar. The remaining band member, nobody else than the famous Christopher Jurski, had the special, the most crucial and significant task of informing the audience of the titles of songs that were being performed. Each title, written on an A4 piece of paper, was first shown to the audience and then, discarded, the sheet landed on the floor in front of Christopher forming at the end quite an enormous pile of paper. It was extremely amusing to watch and listen to, as it was very well-rehearsed, involved a variety of instruments and included breathtaking guitar shredding. Of course, it would be mostly unjust to omit the contribution of Chris J, whose hand-waving skills were obviously essential for the outcome of the whole performance.
We could also see the 'You spin me right round' cover by a group of extraordinarily dressed third-year students, which involved a lot of dancing and was kept in a humorous style. Then, another band with a funny name, the Lonely Square Dinosaurs, (they made sure that the abbreviation, LSD, was read aloud as well so everybody could get their extremely witty reference to the hallucinatory drug) sang a Kings of Leon song. While it may sound impertinent, I am quite certain that the key factor behind their success was the choice of a favourite tune of a very exalted fourteen-year-old girl. Yet, they did manage to perform the song quite dexterously and were awarded with a thudding applause from the audience.
But the biggest treat was held for the end. The grand finale belonged to Gentlemen Jabbas with their radio-disney, family-friendly cover of Behemoth's Decade of Therion, a death-metal song with lyrics that are almost incomprehensive for mere mortals. During their performance hardly anybody remained sitting and, encouraged by the hearty shouts (or even screams) of Jakub Chmielewski, whom we could see for the second time, jumped and rocked rhythmically. The gig was amazing and the wittiness with which the cover was performed impressed everybody, especially those familiar with the original song.
Theirs was the last performance of the V English Song Contest and afterwards the jury left the gym and convened for their decide-on-the winner debate. Of course, we didn't sit idle during those twenty minutes – a special guest ensured our amusement. 'De Band' (J. Chmielewski for the third time, ladies and gentlemen) began their little concert and soon everybody was jumping, springing, bouncing against one another, jiggling and rocking. The performance, sadly an out-of-contest one, was by all means the most lively and intense gig of the day. They sang six songs, three of which were by System of a Down, and it is impossible to deny their excellence – the reaction of the audience, which went literally crazy is one of the proofs, and their reluctance to return to the seats when the concert ended is yet another.
As always, the verdicts were controversial; No Name received the best performance award, the best soloist title went to Olga (which was hardly surprising) and LSD was proclaimed as the best of the bands (which shows that the jury apparently have some taste in slushy, rapturous songs for teenage girls). Michalina R. with Jan K. and Martyna Smogór had also made it onto the podium in the solo performance category, and so had the Hedgehogs and Krzysieks with Przeme and Mare in the bands bracket. Well, it has to be said that there is only a finite number of awards and the jury must have had an unbelievably tough choice to decide to whom they shall be given. Some people were under-, some people overvalued but it's the jury's ultimate right to decide in this matter; hence I'm not going to question their choices. It is the participation that matters and not the victory, as one of the preacher-like writers stated in his very-very-smart book-about-life.
But we all had fun, and isn't it all about fun? Plus, we managed to skip a lot of classes, which is always a reason to cheer. We had the opportunity to laugh, to admire the mastery of our instrument-playing colleagues, to support them in this stressful situation, to gossip a bit between the performances and finally to be amused. It's all those little things that add up to the English Song Contest's uniqueness and ensure that we are already looking forward to its 6th edition.
Kuba Łabuń 2D
GALERIA:
---
W are happy to announce that the 2013 English Song Contest will take place on 17 December (Tuesday) in the school gym.
The contest is open ONLY to Gim. Nr 16 and XIII LO students.
Anyone (a soloist, a group of vocalists, a musical band) who wants to enter the competition must first register with one of the following English teachers: J. Skowroński, D. Kostrzewa, M. Jasiewicz, E. Szkibiel, A. Boniecka, A. Bernatowicz, J. Gościmińska
The closing date for entry (the deadline to register participants in the competition)  is 10-12-2013 (Tuesday).
NO ENTRIES WILL BE ACCEPTED AFTER THIS DATE!

Entry Requirements
Participants must provide the organisers with the following information. NB   FILL IN THE APPLICATION FORM!
-    full name and class of each performer and the name of the band or group of vocalists.
-    Type of playback, performance track or musical instrument(s) that participants are responsible and obliged to arrange
-    Equipment provided by the organisers (microphones, a CD player, etc.)
-    Title of the song
-    The name of the author or original performer of the song ( if it is a cover)

Each contestant can perform one song only. The lyrics must be in English and the song may not exceed five (5) minutes in length. Soloists may, however, bring a group of back-up dancers to make their performance more attractive and add to the artistic value of their show.

The contest will begin at 9 o'clock. All participants are obliged to come for the competition no later than 30 minutes before the beginning of the contest to confirm their participation with the organizers.

The organizers will provide the participants with a sound system, a stage, and a common rehearsal and changing room (classroom 10)

The competition will be presided over by a panel of judges comprising ZSO 7 teachers and students.
The winners will be announced (shortly after the last performance)in two categories:
-    the best performance!
-    the best show!

The following aspects should be to the fore in the minds of the participants as well as the judges in the competition
-    performance/show style and manner
-    performance/show musical and artistic professionalism and attractiveness
-    performance/show originality and creativeness
-    audience engagement and response
-    understanding of the words (good English language skills)
-    ability to introduce the song/show in an appropriate style and manner.
---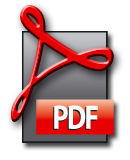 >>Event Programme
---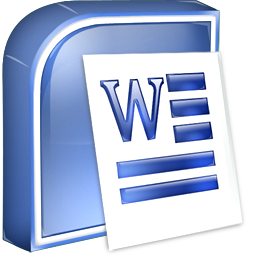 >>Application Form